About us
P-Watch was founded in Switzerland during the course of 2016.
Our rigorous care and precision that is applied to all services, stem from an age-old passion for the watch industry combined with more than 20 years of experience in watch management and after-sales service.
Our multidisciplinary skills cover all activities related to watchmaking and its history: from the oldest pieces to the most innovative projects.
Today, it is from the heart of the canton of Vaud and its ​​Swiss watchmaking values that we take care of your timepieces and help make your watchmaking projects come true.
Pascal Waurick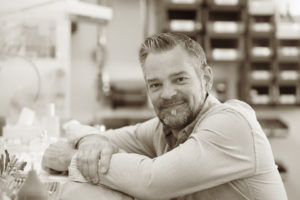 From an early age, he enjoyed disassembling watches.
When he finished school, Watchmaking had become an obvious choice. A successful apprenticeship paved the way for twenty years of service for the biggest brands.
The implementation of his multiple and varied skills in design, manufacturing methodology, logistics, manufacturing and after-sales service, naturally led him to create his own workshop.
Today, under the name of "P-Watch of Switzerland", his desire to pass on and share from the heart, his true to form passion, precision and rigour, is what defines him.
"We are taught to count seconds, minutes, hours, days, years … but nobody explains the value of a moment." Donato Carrisi
Our partners
We work with highly qualified specialists in some areas of expertise, and have deployed a vast and strong network of partners in order to offer professional solutions tailored to your needs :
Analysis and design of technical files
Manufacture of all watchmaking components
Polishing and overhauling